You are invited to attend our May 25th Capital Campaign Fundraiser and Auction
Tickets are available at the help desk during regular business hours for $50 each.
The event starts at 5 PM at the Anasazi Winery.
If you can't attend but would like to donate to our capital campaign, please click here.
Here are some of the items we will have in both our live and silent auctions: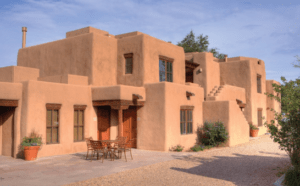 3-Night Stay at the World Mark by Wyndam in Santa Fe with $50 dinner
90 – minute multiple modality therapeutic massage
2-signed copies of Anne Hillerman's new book The Tale Teller
1-week stay in Bar Harbor, Maine
Coppola wine basket
5-private Essentrics classes
Get sauced! Men's Cooking class for six
Gourmet Hike in the Sandias with Geologist Jim Neal Minimum 10 – Maximum 15 (no pets)
Bronze Hummingbird tile by Joe Cajero
One bottle of Gruet champagne per month for one year
Knives, Knives, Knives! Join Chef Diane Herrera Shepard for a 2-hour lesson on how to select, use, maintain, and store your knives and cutting tools.
Placitas Artist Series – 2019-2020 Season Tickets for two
2-Night stay at the Plaza Hotel in a plaza view room in Las Vegas, NM — includes dinner at the The Range and a tour of the historical Castenada Hotel.
Sculpture by Roger Evans – There Goes All My Savings!
Sun sculpture by Steve Feher
2-night stay in Taos, NM
Under The Tuscan Sun dinner for eight
White freshwater pearl and rough cut black tourmaline necklace with Saki silver clasp.
Gibson Nez Bolo Tie
Santa Fe School of Cooking Class for Two
Grand Canyon, Camping Geoadventure—August 10-14, 2019, 4-6 people — join Jim and Harriet Neal at the North Rim for an adventure tailored to your desires. See sunrises and sunsets over the Canyon—an experience to remember.