Contradictions and Complexity: The Color Yellow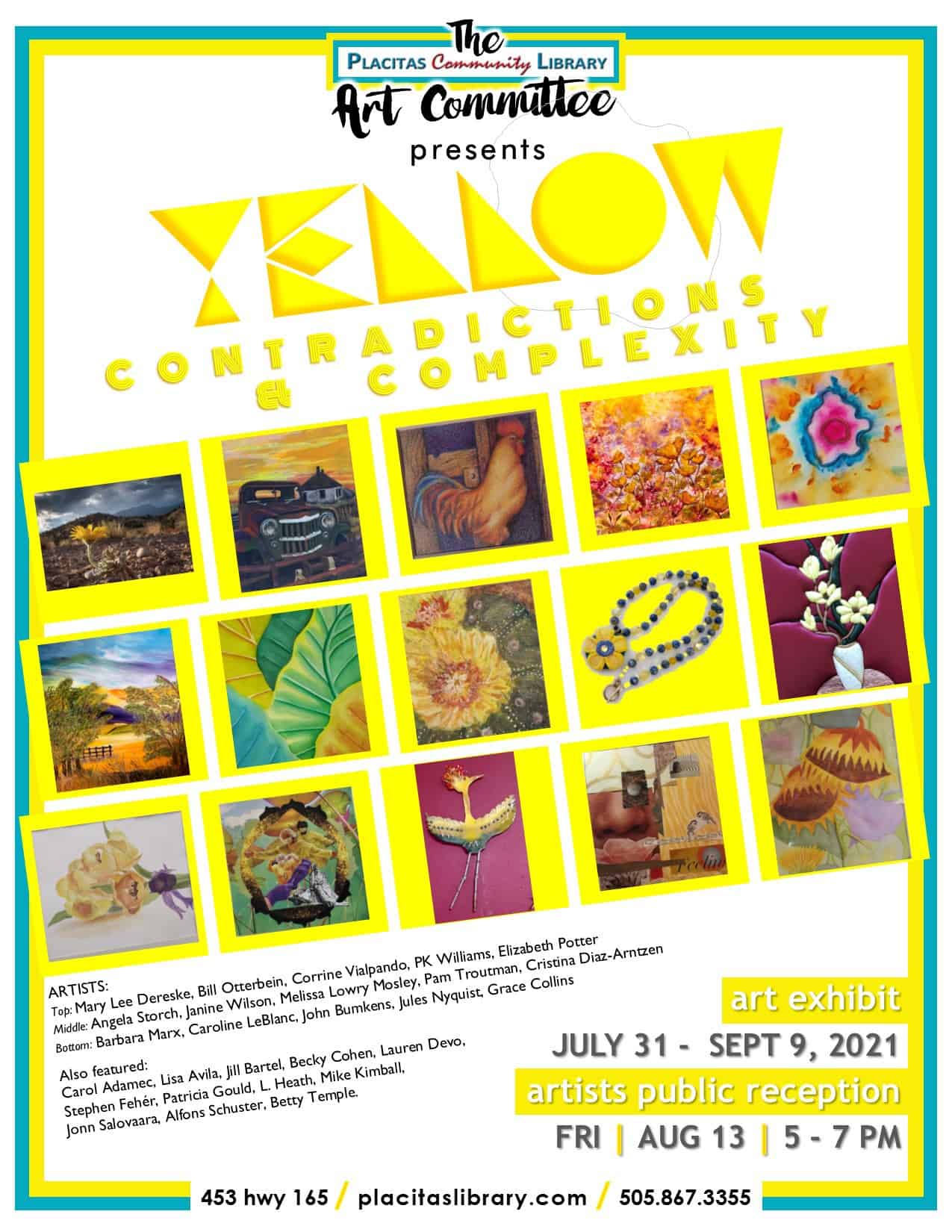 Mellow Yellow? Yellow Submarine? Yellow Bird, Yellow Moon?   Yellow Rose of Texas? Tie a yellow ribbon round the ole oak tree?
Musicians have an extensive history of celebrating the color yellow.  And now, artists, it's your turn.
The focus for the August/September exhibit is the color yellow.  Whether your take is positive (think sunshine and sunflowers!) or less so (think cowardice or yellow journalism) immerse yourself in this shimmering hue. Follow that Yellow Brick Road in your Itsy Bitsy Teenie Weenie Yellow Polka Dot Bikini.
We can't wait to see your response to our theme.