Exhibit: Dianna Shomaker – A Retrospective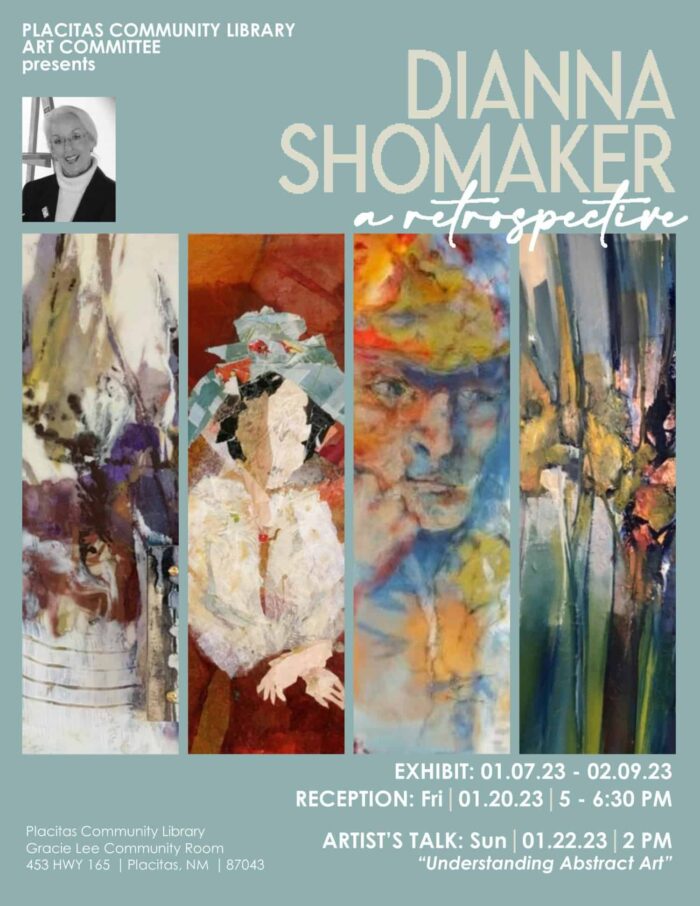 Welcome to Dianna's art world.
We invite you to view and become acquainted with her work and what it means to her, and further your appreciation for the abstract art that has evolved in tandem with her life.   Not all of her work is abstract, as is also true of other artists.
Dianna is an intuitive soul. She loves a good puzzle.  That's what art is, the unraveling of a puzzle through curiosity, experimentation, and observation.  Dianna Shomaker's work will be exhibited in the Gracie Lee Community Library to view and purchase.
Dianna retired as a Professor Emeritus from the University of New Mexico in 2000.  Her work can be seen at the Shomaker Studio and Gallery in Placitas.
www.diannashomaker.com