Placitas Reads: Creating a World without Caste
October 21, 2021 @ 8:00 am

-

5:00 pm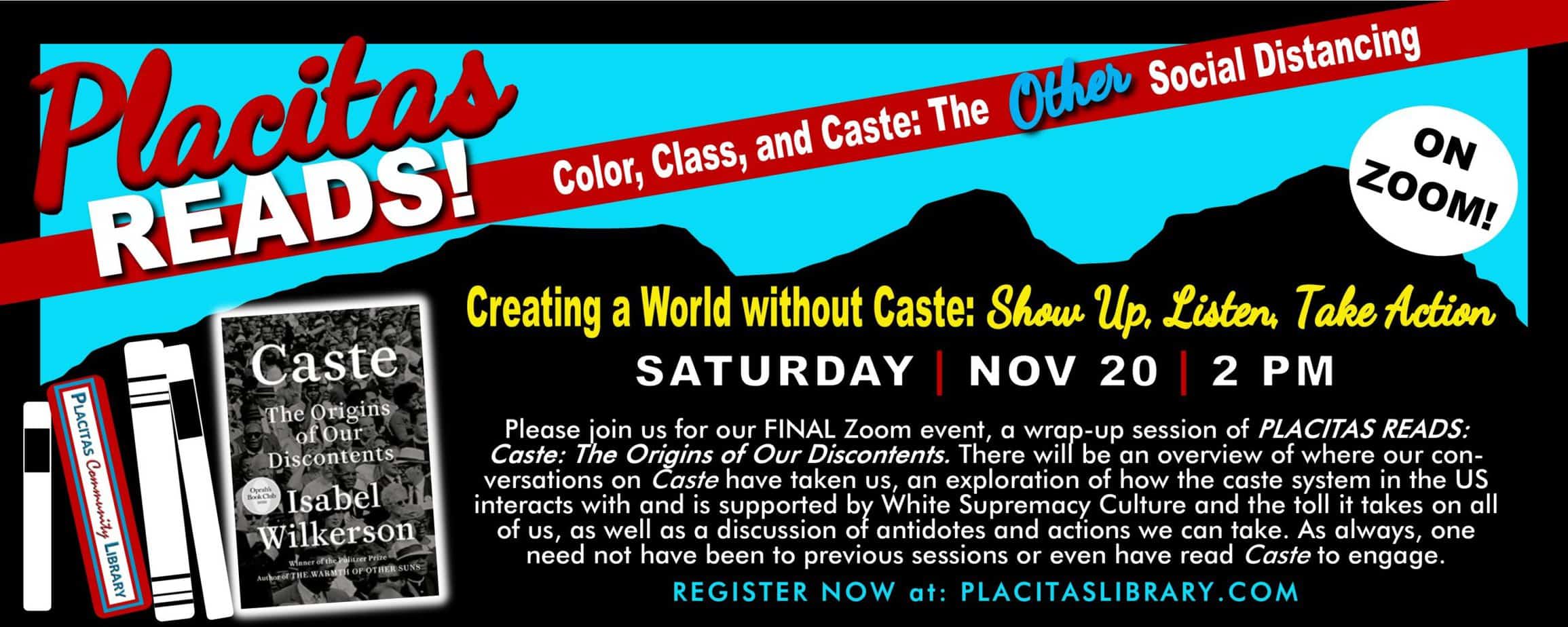 By Jillian Gonzales
Never doubt that a small group of thoughtful, committed citizens can change the world; indeed, it's the only thing that ever has. – Margaret Mead
This is the exact sentiment that comes to mind when I think back on the six-plus months a small group of committed citizens worked together to bring a never-been-done-before program to the Placitas community through the Placitas Community Library.
What began in the late Spring of this year will culminate on November 20 at 2 p.m. via Zoom into the final program of Color, Class, and Caste: The Other Social Distancing based on Isabel Wilkerson's book Caste: The Origins of Our Discontent.
Isabel Wilkerson's book provides a thoughtful and thorough examination of how the caste system is inherent in our modern world and specifically in the United States. Our six months of monthly programs have investigated what caste means to us personally and within our community. We have had the sincere privilege and honor of having guest speakers, Karen Jones Meadows and Jon Ghahate. There have also been video contributions from thinkers such as Bryan Stevenson and Ken Burns plus the facilitation and support of our program coordinators.
The November program will continue the work of how to SHOW UP, LISTEN and TAKE ACTION: Creating a World without Caste.  We will review where we have been so far, explore White Supremacy culture and the cost to everyone and share actions we can take in response. As always, you are welcome whether it is your first time or if you have been with us before.
Register to receive the zoom link on the Caste page.
Thank you on behalf of the Placitas Reads Committee.