Reptile Discovery with Bruce Shwedick
July 31 @ 10:00 am

-

11:00 am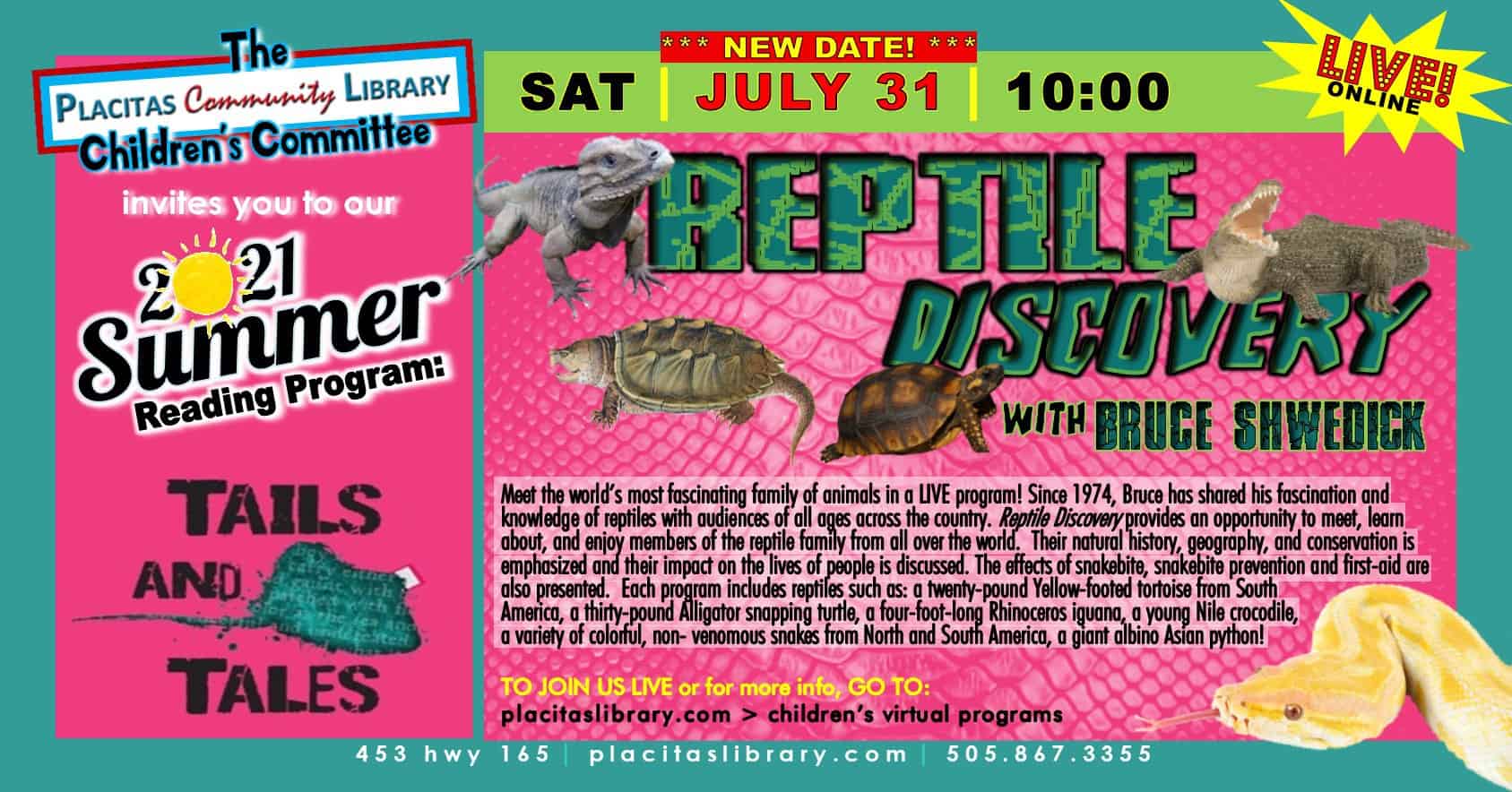 Meet the world's most fascinating family of animals in a live program presented by Bruce Shwedick.  Since 1974,  Bruce has shared his fascination and knowledge of reptiles with audiences of all ages in libraries and schools across the country.
He combines an ability to communicate with a skillful and gentle approach for an unforgettable look at the world of reptiles!
The Reptile Discovery program provides an opportunity for audiences to meet, learn about, and enjoy members of the reptile family from all over the world.  Their natural history, geography, and conservation is emphasized and their impact on the lives of people is discussed.  The effects of snakebite, snakebite prevention and first-aid are also presented.
The date of the Reptile Discovery program has changed to July 31 at 10 AM Mountain Time.  You will see a wide variety of reptiles including
A yellow-footed tortoise
A Chinese alligator
An African chameleon
A Florida corn snake
A Burmese python
Please join us.
Bruce will also provide a recording for you to watch after the live program.